Rank On The First Page Of Google
With The Best SEO Agency In Sacramento!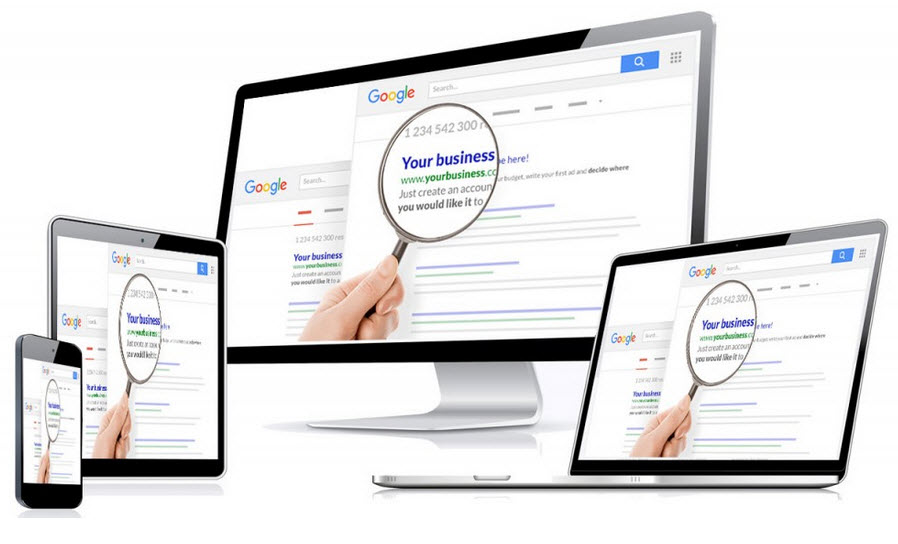 Our Proven Digital Marketing Strategy
Helps You Gain More Clients Simply complete
Would you like to have hundreds of customers finding your website every day for free? Good SEO helps you do just that.
If you own a business, SEO is everything. With more and more people turning to the internet to find products and services, it only makes sense to hire a Sacramento SEO agency to help rank your business in search results. As a Sacramento business owner, we both know that the competition in today's economy is fierce, and it's crucial to get a leg up whenever you can. There are a lot of companies that advertise SEO services, but we offer an array of specialized SEO services that will outdo ANY competition PERIOD.

At It's Everything Marketing you will not only be working with a CERTIFIED GOOGLE PARTNER but with good, honest, local (Sacramento Proud) people with a genuine goal to grow your business.
Some of our specialties include the following:
Sacramento SEO (Search Engine Optimization), Reputation Management and Web Design. Our team has also developed a turn-key system for Marketing on social media platforms like Facebook, LinkedIn, Twitter, Instagram and much more.
At It's Everything Marketing, we offer an array of services that may be of interest to you. These include:
SEO Services including entire first page take over!

Social Media Management Dashboard Services (Design and customize images, schedule post, track clicks and more).

Website Audits SEO analysis. See how Google views, reads and understands your website. POWERFUL!

Google Optimize Social Profiles. We Completely set up brand new custom Google Optimized social profiles for your business. Very Affordable SEO SERVICE.

Maps Services. Make sure your local business is found on all map searching devices.
Each of these deals contains their own values. All of them alone is highly successful when implemented correctly in proper time manner for Google to understand.
Stop Losing Customers to Your Competition!
Start-Here
We start off by asking just a few question about your business so we can better understand how we can help you. Completely filling out the RESULTS FORM takes no more that 5-15 minutes. It's brief yet straight to the point. If we are not a fit for you, we will let you know right away as we only work with a select clientele. Read our Results form completely to make sure you qualify.
 
Search Engine Optimization (SEO) is an online long-term process and has become very useful and beneficial for local businesses. The amount of time spent of very specify research-orientated to the specific clients project for the purpose of web page ranking is lengthly if done correctly. Below are some of the benefits of Sacramento SEO.
Increasing visibility – Google is not the only search engine, we increase

your websites visibility

using all search engines including but not limited to Yahoo, Bing, YouTube and more.
Cost-Effective marketing – SEO does not have to be expensive. We create custom packages based on each

clients

individual needs.
Traffic generation – You can have the best-looking website in the world but if no one visits your site what does it matter? Our main focus is this. We do EVERYTHING in our power to send as much targeted traffic to your website as possible. We can and will take traffic from your competition.
Increase

in revenue – The purpose of hiring us is to increase your business and we firmly understand that. Sacramento SEO will drive traffic to your website every single day. When traffic is increased sales and revenue is increased.
Credibility

of the brand is increased – When websites show up first on Google and other quality search engines the trust is automatically increased. Sacramento SEO will increase

visibility

of

websites therefore

increasing

credibility

of

brand

.
Available 24 hours – Sacramento SEO has platforms in place that run 24 hours a day 7 days a week. Trust and know that our services are at work for you even while you sleep.
Permanent results – Even after you stop paying us your rankings will stay the same. Sacramento SEO  does not "UNDO" any of the completed work once payments have stopped. Our goal is always to increase your business, not hurt it.
Being ahead of your competitors is important in today's business world. Especially online! If you see your competition doing good then maybe it's time to increase your online presence with Sacramento SEO even if you did not plan on it. Our services will definitely help you compete and dominate!
1500 W. El Camino Ave Suite 281 Sacramento, Ca 95833
WE DRIVE 

NEW BUSINESS

 TO YOU.
Have a Question? Ask us!